Don't Just Check the Box
Sudden Cardiac Arrest often has no warning signs. But according to a study published by the Journal of the American Board of Family Medicine, 72% of students who suffered from SCA were reported by their parents to have had at least one cardiovascular symptom before the event. They just didn't recognize it as life threatening. Don't just check the box on health history forms and sports clearance packets—check in with your youth, and with adults supervising them, to be sure you know what's going on in their heart
For more information, go to Warning Signs & Risks
Don't Skip Your Youth's PPE
Youth Sports During COVID-19: Why Prevention Matters
While states grapple with return-to-school protocol, consideration has been given to the possibility of waiving pre-participation physical evaluations for returning student-athletes.
Should student-athletes return to play, either through their school or community sports program, Parent Heart Watch firmly recommends that parents ensure their student athletes get a current physical that includes a comprehensive cardiac risk assessment to make sure, in addition to other health conditions, their heart is safe to play.
Sports physicals are a long-established standard of care recommended by medical, education and sports communities, including the American Academy of Pediatrics (AAP) and the American Medical Society for Sports Medicine (AMSSM).
For more information, go to PPE During COVID-19
Learn Life-Saving Skills from Home and Support Our Mission to Protect Young Hearts Across the Country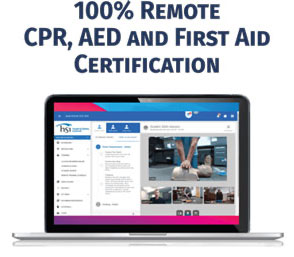 Health & Safety Institute (HSI) and Parent Heart Watch (PHW) have partnered to offer HSI's Remote Skills Verification (RSV) training technology for CPR, AED and First Aid to increase the SCA survival rate beyond 10%, where it has remained stagnant for three decades. Given over 356,000 people are lost each year to SCA, of which 23,000 are youth under age 18, there is a critical need to equip the public with basic skills that could triple a victim's chance of survival.
Full 2-year certification
Interactive, remote, online learning
Hands-on skills training
Live instructors provide real-time feedback
For more information, go to CPR Training
Watch Some of Our Recent Videos
Public Access Defibrillation (PAD) Programs
SCA Education for Youth and Those Working With Youth
You Can Save a Life at School
Who is Parent Heart Watch?
Youth Sports During COVID-19